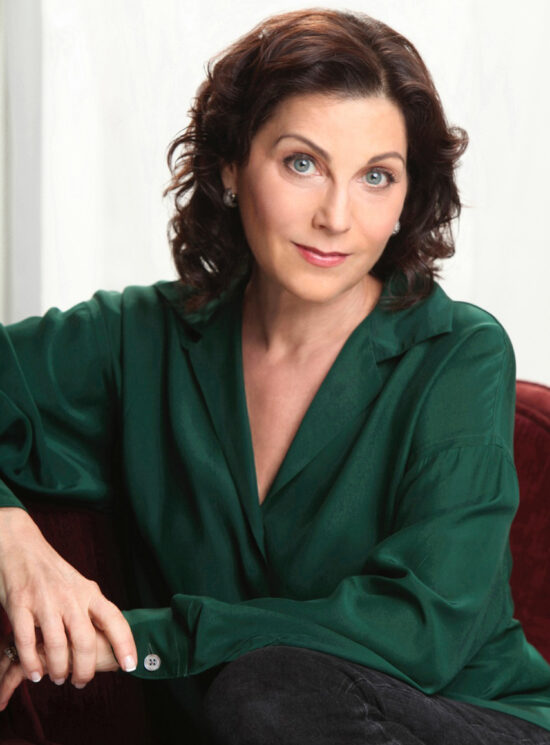 BIO
Valerie Perri made her professional stage debut in 1979 starring as Eva Peron in the Broadway National Company of Evita under legendary director Harold Prince. She's played this iconic role throughout the world, and her tenure as Argentina's first lady in Chicago, heralded by the city's Tribune as "dazzling" and "compelling," garnered her a nomination for the Sarah Siddons Award. Perri also had the pleasure to work with luminary director-choreographer Jerome Robbins in the first National Broadway Tour of Jerome Robbins Broadway (1990). She received rave reviews for her recent performance as Dolly Levi in Hello Dolly for 3D Theatricals and Norma Desmond in Musical Theater West's 2013 production of Sunset Blvd, a performance that Stage Scene LA lauded as the Best Musical Performance of the year, and additionally landed her a nomination for Best Actress from Broadway World.
Perri has also starred in such blockbusters as Fiddler on the Roof, West Side Story, Gypsy, Jesus Christ Superstar, I Do, I Do, Man of La Mancha, and City of Angels, as well as off-Broadway hits Diamonds, Angry Housewives, And the World Goes Round, I Love You, You're Perfect, Now Change, and Harry Chapin: Lies and Legends, the latter earning her a Los Angeles Drama Critics' Award in 1988. Well-versed in straight acting too, Perri performed in the West Coast premiere of The Last Schwartz, and ICT's production of The Sweepers.
Equally comfortable on camera as on the stage, Perri's television roles include features on Criminal Minds, ER, Another World, Brooklyn Bridge, and Who's the Boss. In film she acted in The Out of Towners with Goldie Hawn and Steve Martin, Disney's George of the Jungle, Grease, and Dickie Roberts; Former Child Star with David Spade.
In 2005, Perri recorded Sweet Conversation, a critically acclaimed solo album of Broadway and songbook standards, and has since sung with symphony orchestras across the country at venues from Carnegie Hall to LA's Walt Disney Concert Hall. Perri is married to CBS Senior Staff-Photographer, Cliff Lipson, and together they have two sons, Benjamin and Jack.